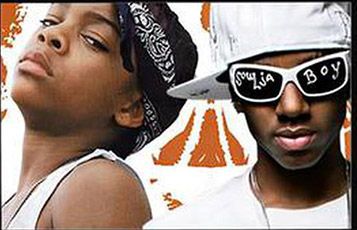 By DJ Suspence
One of the most anticipated Verzuz matchups since the platform began took place tonight, and most would agree that it did not disappoint. 
After weeks of back and forth across social media between Big Draco and Bow Wow, the two veteran rappers put on a very entertaining show.  Along with performing classic hits from the 2000's era, the two also brought out some legendary hip hop acts in their own right. 
Bow Wow brought out routine collaborators Jermaine Dupri, Da Brat, DJ Paul, and Omarion, while Soulja brought out French Montana, Romeo, and had DJ Akademics attempt to DJ about half of his set. 
All in all fans of Draco and Bow Wow were treated to a historic event that included Romeo taking the Stage with Bow Wow for the first time in nearly 2 decades.  What was your favorite moment from this Verzuz?