'A Troubling Verzuz'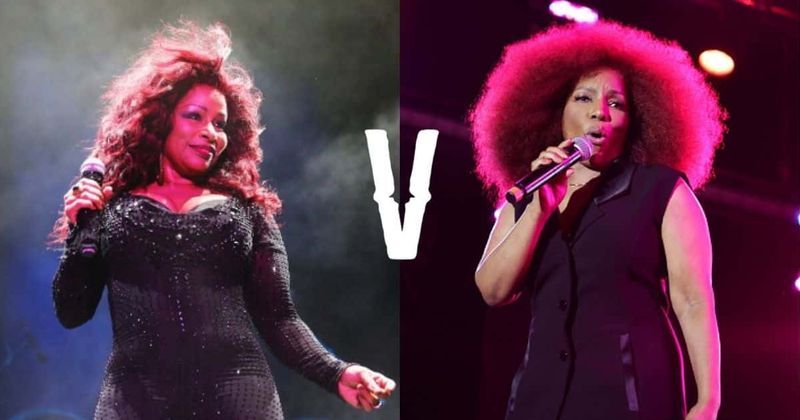 By: Thugelina Jolie 
The Verzuz battles (Started on IG Live with Swizz Beatz and Timbaland last year) had another one to throw in the can, I mean in the books. The Queens Chaka Khan vs. Stephanie Mills. What some of us were hoping to have a good ole R&B time with these 2 Legends…it did not pan out that way unfortunately. 
First issue, The time of the show was changed only HOURS before the show. Next issue, once the show started the IG live feed had major hiccups. But luckily they had a YouTube stream backup that was of quality. Lastly, the ladies came out LATE! Even though the time had been moved to an hour later. Both Women look beautiful, both rocking black and heels! (In which Chaka needed some assistance with). Chaka did look a little bit dazed and confused. Dare say… DRUNK maybe. 
Stephanie was posed and pull together, could be from her skilled training from being on Broadway earlier in her career. 
Someone on Twitter made a good observation of last night event. 'Ms. Stephanie Mills was wearing 2 hats, and that's performer and caregiver.' Couldn't have put it into better terms. Chaka didn't know her lyrics half the time, Ms. Mills had to help her out. She let her daughter sing 'Sweet Thing' by the time they got to their last songs 'Home' and 'I'm Every Woman'. Chaka Khan was over it and not really finishing the song she had left the stage and said into the microphone "Fuck this shit" as she handed the mic back. 
This one was hard to watch being a fan and concern for Queen Chaka, but her sobriety took a hit brought to you in part by Cîroc and maybe weed. With this many mishaps do believe that Verzuz has ran its course and it's time to move along.