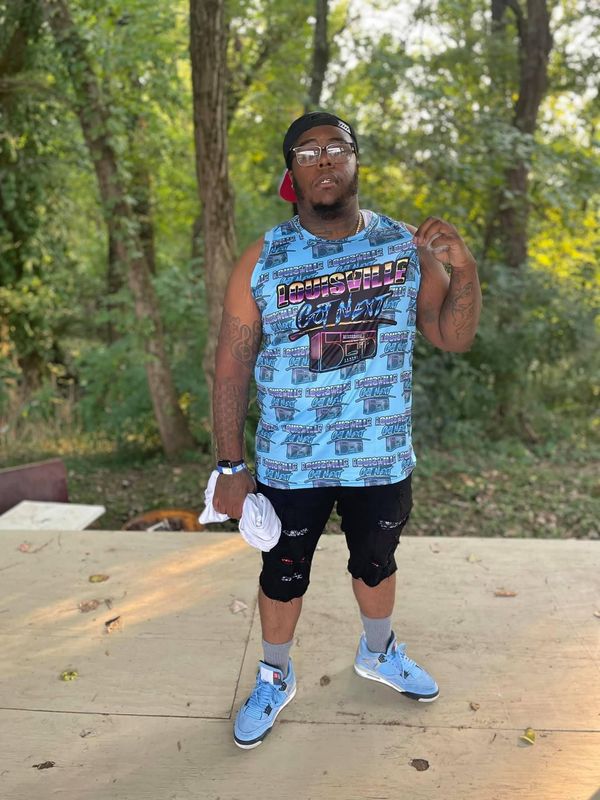 BY: King Acklin
Louisville, KY's own Young Block went to Miami and zoned out recently, but we'll get back to this later. He started rapping at 16 and then started taking rap serious about 2 or 3 years ago. Things really got popping for Block after he did a freestyle to 2Pac's Pain and it went viral, hitting about 50k in the first few days. Young Block says his rap style is in what he calls the "Grey Area". According to Block this means that he can walk the line between today's new school melodic flow and the old school soul style of rap. In Block's own words, "I can really spit!", and its evident on his last full project, No Debate. 
This brings us back to Miami. Young Block's new single, Miami Me, was inspired by a promo trip that him and his family was planning to take out to M.I. Yayo. Block wrote the track while in the friendly skies on the plane and then later recorded it while there. If the song was recorded in Miami, then it only makes sense for the video to be shot there too. Young Block and his people shot the video while cruising the streets of Miami and basically used the scenery as their backdrop, getting in different scenes everywhere they went. Fast paced visuals with women, money, cars, and a little Grand Theft Auto theme popping up, makes for a dope video. 
Young Block displays an ability to switch up his style allowing him to feast on various beats as evident on his last project. So, think of Miami Me as an appetizer to his new project, Student of the Game, slated to come out mid to end of October. Young Block intends to take his inspiration from Miami Me and bring that to the new project. He wants to created a musical biopic that includes videos to each track. Young Block is surely someone to keep an eye on. Watch and listen to Miami Me here and Follow Young Block on all platforms @youngblockmusic.