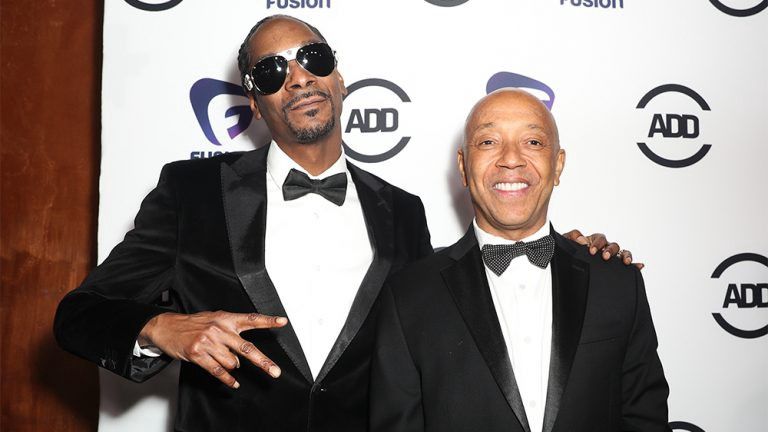 By: King Acklin
Mogul and co-founder of Def Jam, Russell Simmons, is teaming up with Snoop Dogg to help out the pioneers Hip-Hop. The pair have curated an NFT collection called the Masterminds of Hip Hop: An Exclusive NFT Collection. "The idea is something I've had for the last couple years. Then over the last two months, this feeling that we should do something to compensate and to give credit to the original founding fathers of Hip Hop intensified. I felt more and more increasingly compelled to do something", states Simmons. 
The focus of this collection is to give back to the pioneers of hip hop that helped pave the way for all of the success hip hop sees today. Russell goes on to state that he also wants to make a documentary and a book to help push the NFTs in order to make money for the founding fathers of hip hop. He states, "some don't even have bank accounts and we wouldn't even be here without them. We're standing on the shoulders of people who are struggling in many cases. This is why I wanted to do it." 
Snoop Dogg, who is currently Def Jam Executive Creative & Strategic Consultant, was brought in to help curate. The pair have been in business together on a number of things and Simmons wanted him involved because the Dogg cares a lot about these things and is always looking to give back. He goes on to say, "A lot of artists when they're really young, sometimes they don't care, and when they get older, most of the time they still don't care. But Snoop was very, very in tune with giving back and that's why he got involved. He's going to do an NFT and everything, but it's not about what he does, it's his curation of it and his adding credibility to it that I'm incredibly grateful for." 
A preview event for collection took place on Saturday (08/14) in New York City and the official sale is scheduled to start August 30. Masterminds of Hip Hop will feature unreleased artwork and recordings from a number of artists who had a part in shaping what the culture is today. Some of the artists include Public Enemy's Chuck D, Big Daddy Kane, MC Lyte and Doug E. Fresh, just to name a few.