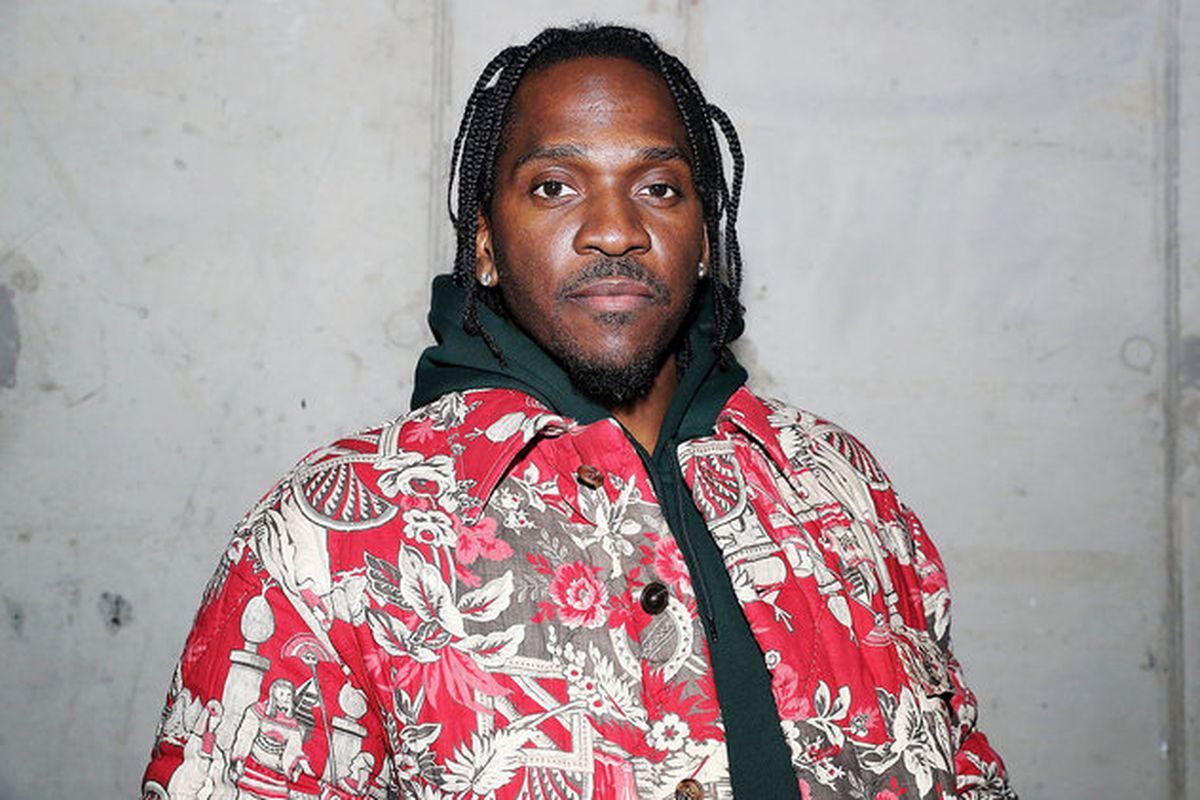 By: King Acklin
Pusha T had social media chirping over the weekend with what many perceived as his new album rollout. The Virginia rapper appeared to have teased a new album cover on Instagram with a video clip of himself rapping to a snippet of a new track that may be on said new album (see image & clip here). The preview appears to come from Paris Fashion week show held on Sunday as Pusha T is said to have previewed a few other new songs. 
King Push's last album was 2018's Daytona, and similar to that album's artwork, Push may be looking for controversy again. If you recall, many believed Daytona's album cover was referencing Whitney Houston and this new pic is an image with a white powder substance covering someone's face. The Internet Investigation Team didn't take too long to figure out that the image appears to be of Lana Del Rey. Del Rey has referenced cocaine in a number of her songs over the years. 
While interrupting his manager, Steven Victor's interview, Push says, "The album of the muthafucking year is coming. A Pusha album takes a long time … but when it comes together, ain't nothing fucking with it." He also stated, "I'm on some one thousand percent rap superhero shit, man .. You know me, I have to reinvent myself. I just have to reinvent my greatness." 
If you remember, Push promised he was dropping album of the year in 2021 and teased fans all year. Surely 2022 will finally give the people this new project. More is destined to come out on this. Are you ready for new Pusha T music?