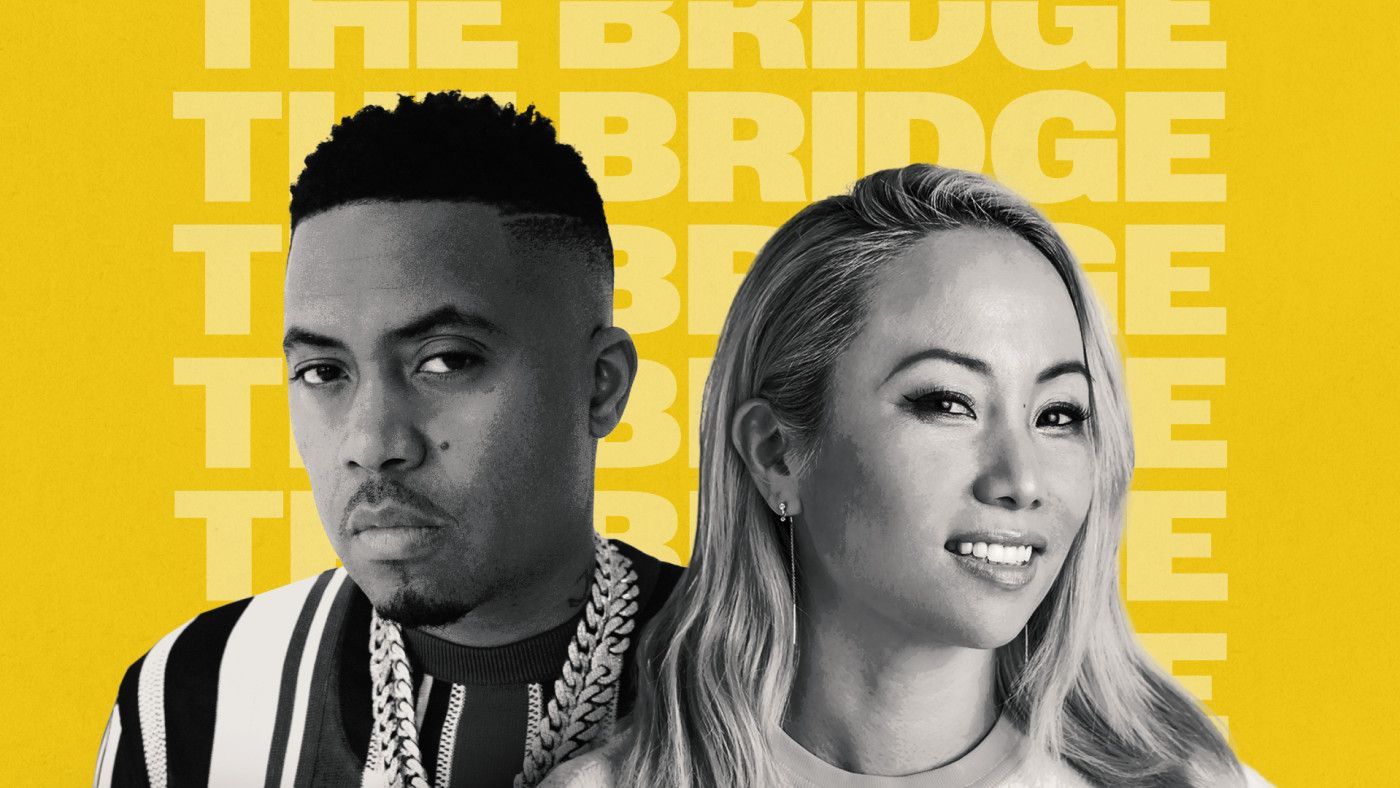 By: King Acklin
NAS has had his hands all over things in 2021, from hit albums to teaching a Masterclass to multiple investments. Now it seems like the Queensbridge MC is looking to tackle the podcast world. Announced today, NAS and journalist Minya Oh, better know as "Miss Info", will be starting a new Spotify exclusive podcast titled the "The Bridge: 50 Years of Hip Hop". 
NAS wrote on his IG account, "The celebration for @hiphop50 continues. Now on the other side of the interview table." Miss Info also wrote, "I can't wait for folks to hear it. Not just cuz we got legends in the building sharing so many gems…but because you'll see a personal side of Nas, the one his friends and family know." 
The Bridge podcast will be presented in partnership with the NAS owned company, Mass Appeal, and feature a number of guests covering the influence and impact of Hip Hop over the last 50 years. Guests for the first season will include: Ice Cube, DJ Jazzy Jeff, Jungle and Mary J. Blige, to name a few. The Bridge debuts on Spotify Tuesday, November 16, with new episodes dropping each week. Click here to listen to a trailer for the show.