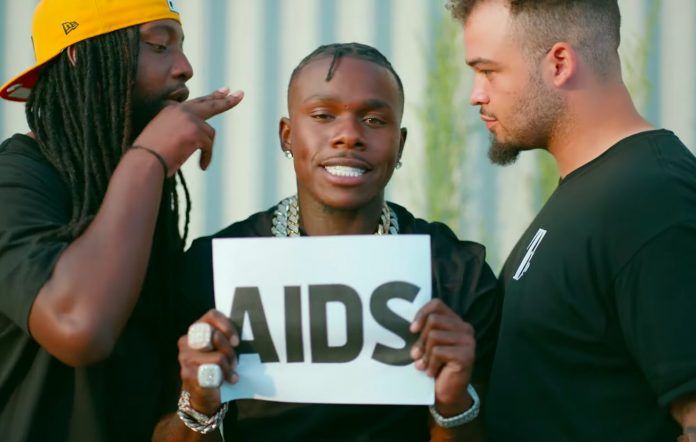 By: King Acklin
It looks like rapper, DaBaby, whose real name is Jonathan Kirk, could be on his way to "forgiveness" by some. Fresh off his Boosie Bash performance over the weekend, DaBaby met with black leaders from various HIV organizations. Reports on the meeting that occurred today (08/31) are all emphasizing the point that the rapper met with nine HIV organizations. The HIV awareness groups had leaders from GLAAD, Black AIDS Institute, Gilead Sciences COMPASS Initiative Coordinating Centers, The Normal Anomaly Initiative, Positive Women's Network-USA, Prevention Access Campaign (U=U), the Southern AIDS Coalition, National Minority AIDS Council (NMAC) and Transinclusive Group. 
The group released a statement regarding the meeting. "During our meeting, DaBaby was genuinely engaged, apologized for the inaccurate and hurtful comments he made about people living with HIV, and received our personal stories and the truth about HIV and its impact on Black and LGBTQ communities with deep respect," the organizations stated in a joint statement. "We appreciate that he openly and eagerly participated in this forum of Black people living with HIV, which provided him an opportunity to learn and to receive accurate information." 
The meeting is a follow up to an open letter sent on August 4th by the organizations to the rapper. The letter was in response to controversial comments made by DaBaby during his Rolling Loud performance. These comments lead to the rapper being removed from a number of concert performances and ending his collaboration with the clothing line BooHooMan. Group leaders say DaBaby was very apologetic and had a sincere willingness to learn.