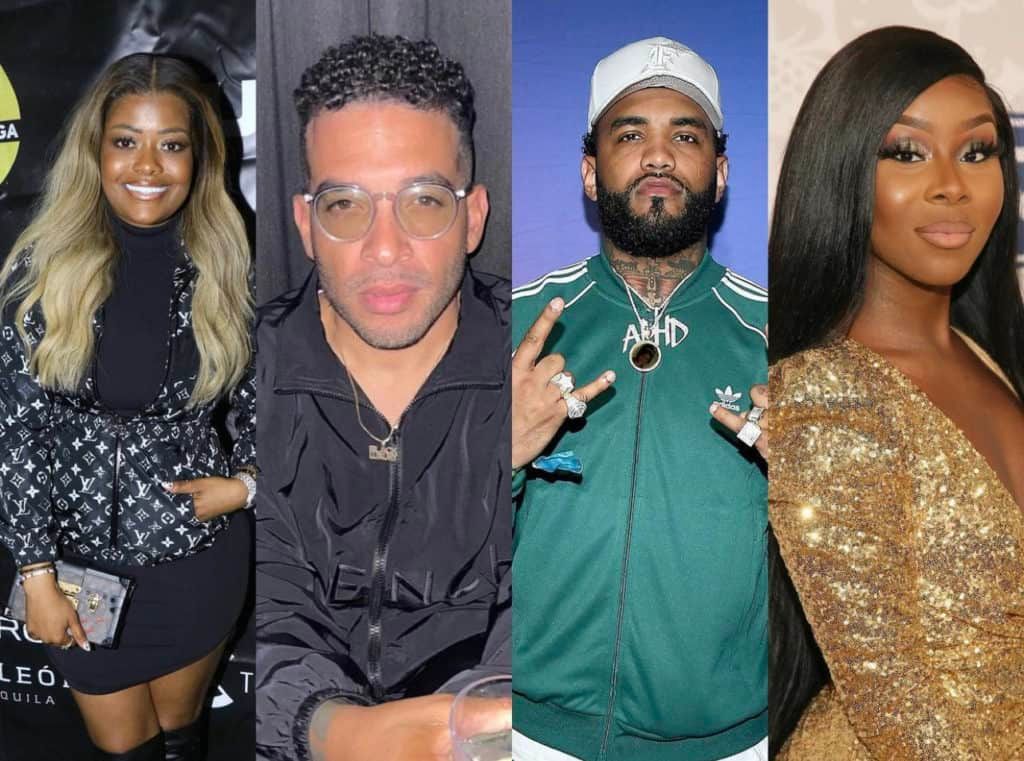 By: King Acklin
Social media has been set a blaze since yesterday over allegations that Karen Civil has been finessing people out of their money for years. Civil, a media marketing strategist, who has worked with a number of artists in the industry, has been called out over the last 24 hrs. by Joyner Lucas, Cam'ron and now Meek Mill. It all seem to have started after Civil lost her defamation lawsuit against comedian/musician and former friend, Jessie Woo. Woo alleges that Karen Civil extorted money from her, stole her podcast idea and then threatened her on social media. 
Joyner Lucas went to social media addressing his beef with Civil. Lucas claims to have paid $60k for services that were never rendered. He alleges that she was paid and then stopped answering his calls. The Massachusetts rapper states, "I was desperate for help and you knew that. After you was paid you went ghost and didn't expect me to pop. Here I am," he wrote in a tweet with an attached 2015 memo. "After you got the money paid up front, you stopped answering my calls & every time I hit you, you answered the phone with a attitude like I was messing up your day. I sent you hella messages pleading with you to do your job becuz my back was against the wall. You took advantage." 
Lucas also tweeted, "Smh I was broke and down on my last leg bruh, That 60k was literally my last effort to help me get on and you stole that from me when my son was born. The media protects you but wrong is wrong. At this time I had like 5k followers." Things got heated in a Clubhouse conversation Saturday night regarding the situation when Jason Lee got in a Karen Civil room with claims that Karen hired someone to hack his gossip site, Hollywood Unlocked, and Karen actually admits to doing so. Her reason for doing so is because Lee didn't take down a story that made her look bad. Several others were included in this Clubhouse room and could be heard going back and forth with Civil.   
Cam'ron publicly called Civil out years ago. In 2016 he accused her of stealing money from an associate that ended up costing him money. Killa Cam reminded people of this by stating, "For those that don't understand, I told people Karin civil been robbing people, they said I was lying," he wrote in an Instagram caption. "Now she just lost a court case to another female, now they say Karin is foul. When I said it…I was hating.. she also robbed Joyner Lucas for the same exact amount she did my guy @darealdukedagod 60k.. what a co-winky-dink." 
On Sunday (09/19) Meek Mill jumped into the Karen Civil call out. Meek states, "Karen was my friend and turned on me for opportunity…start having the blogs posting negative about me on some conspiracy shit lol," he wrote. "I forgive her but I definitely don't wanna deal with y'all industry people that move like that! You should admit what you did to me too! People thought I was high just ranting…I'm not mad at her she's a woman I'm over it…I'll appreciate if she said something about that tho! We were real friends…I used to give her a lot of exclusive records for her website!" 
Karen Civil continues to be vocal and is defending herself throughout all of this. She even responded to Meek after defending herself on Clubhouse yesterday. She stated, "@MeekMill You know damn well I ain't have no site play you, I literally just supported your album and shown you nothing but cordialness and respect last few years when we seen each other." More is sure to come out regarding all of these situations. Stay tuned.