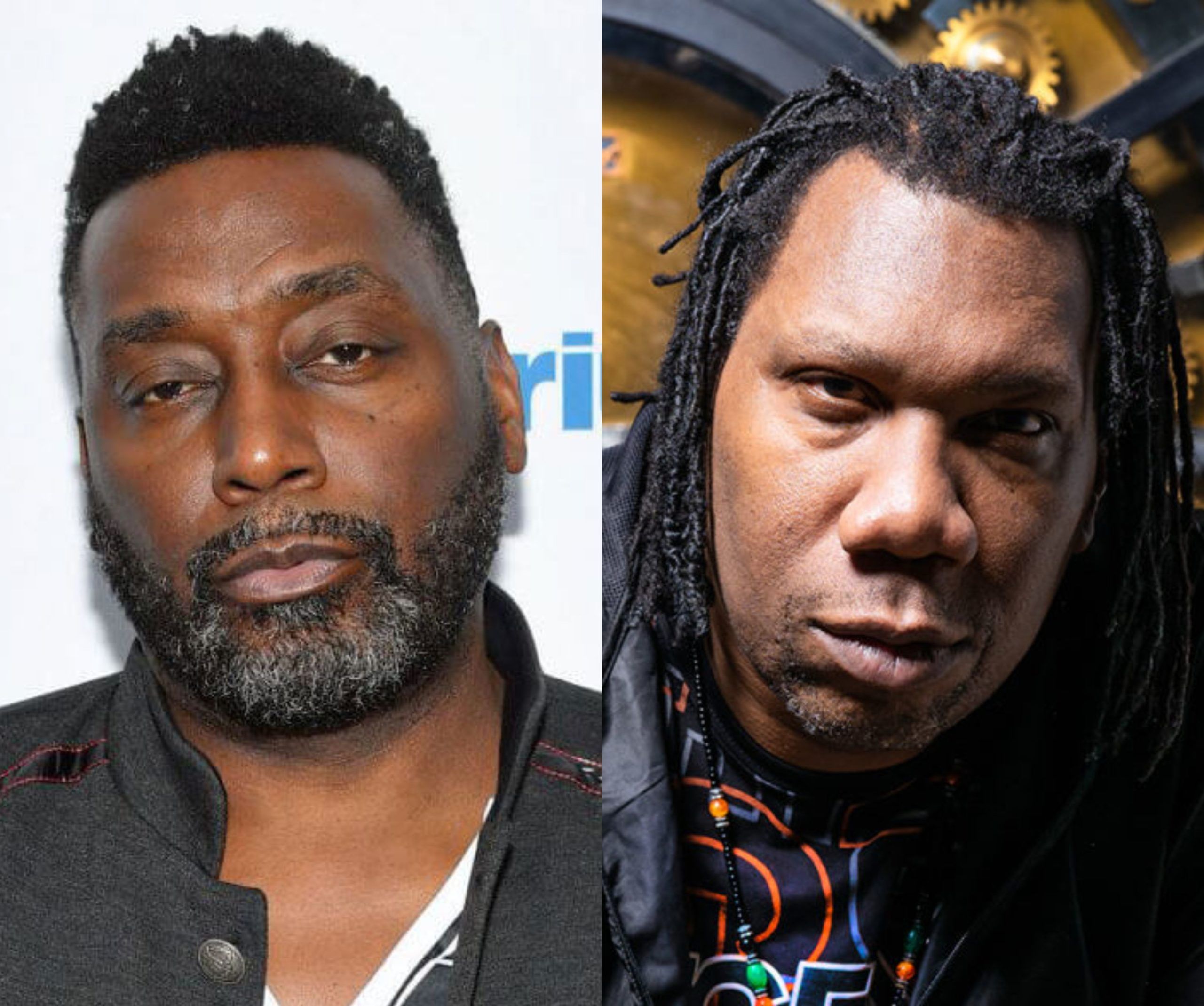 By: King Acklin
It seems like Big Daddy Kane is finally getting what he's wanted after all these years. On more than one occasion, the Brooklyn MC has mentioned that a battle with KRS-One is what he really wanted back in the day, but unfortunately that never happened. During a 2015 interview with Ed Lover the two discussed Rakim being Kane's biggest competition, but KRS was the person to battle. Kane stated, "It was the type of thing, where, in my mind, [KRS-One] was the battle I really wanted. 'Cause see, Rakim is a great, great, incredible lyricist. Like, that brother's rhyme-style is impeccable. But he's not a battle rapper. So I already knew how that would go—'cause he's not a battle rapper; KRS is a battle rapper." 
Now, thanks to Verzuz, Kane will kind of get his wish. The next Verzuz matchup is official and will be Big Daddy Kane vs KRS-ONE live from the Barclays Center in New York. The Verzuz TV IG account teased fans with silhouettes of the 2 legendary MCs several days ago asking fans to guess who the next artists would be. They made it official with a new IG post today (10.05.21). 
The battle makes sense and should get fans excited, especially old-school hip-hop fans. Kane and KRS both grew to fame around the same time and are considered top tier lyricists. During a Breakfast Club interview Kane even mentioned KRS as top 3 of their era. The pair share a long history considering the fact that their camps embarked on a battle back in the day, often referred to as "The Bridge Wars".  KRS-One had his Boogie Down Productions squad and Big Daddy Kane was a part of The Juice Crew. 
Big Daddy Kane and KRS-One will square off Sunday, October 17, 2021.