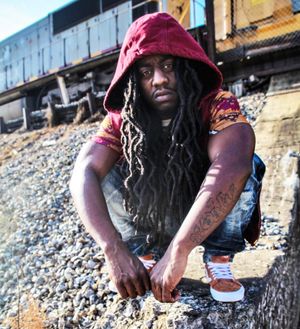 Mooga Malone
Rapper Mooga Malone is gearing up for his musical takeover. He's been hard at work cooking up new singles, releasing new music videos, along with collaborating with several other talented artists. Mooga (rhymes with the southern pronunciation of sugar) is on a mission to promote relentlessly until the masses catch on. With the way Mooga Malone is working his campaign, that is entirely possible for him. 
Mooga Malone was born in Louisville, KY. He proudly represents the West End of his town. "I bounced around a lot." "22nd, Hale, 4100... man, Vermont..." Mooga states. It's that very same movement that has allowed Mooga to gain traction in the streets all around his city. Now Mooga Malone is back with his new single "Rest" and ironically, he doesn't plan on resting at all. Mooga Malone intends to warm up the streets of Louisville Kentucky and the streets of The United States as a whole. 
To hear Mooga Malone tell it there's a method to his no rest mantra. "I'm up before everybody. While y'all sleeping I'm working type s****." He asserts. The opening lines on the song keep the theme rolling as well. "They keep telling me to rest. F*** it I need a check!" The song is filled to the brim with vivid flows and detailed accounts of a hustler getting it by any means. The video to "Rest" was just recently released. There we find a visibly exhausted Mooga counting money and hustling around the clock. The video is smooth and to the point. Two things you need to be when you're hustling and working with no... well, rest. 
Watch the video for "Rest" by Mooga Malone here.