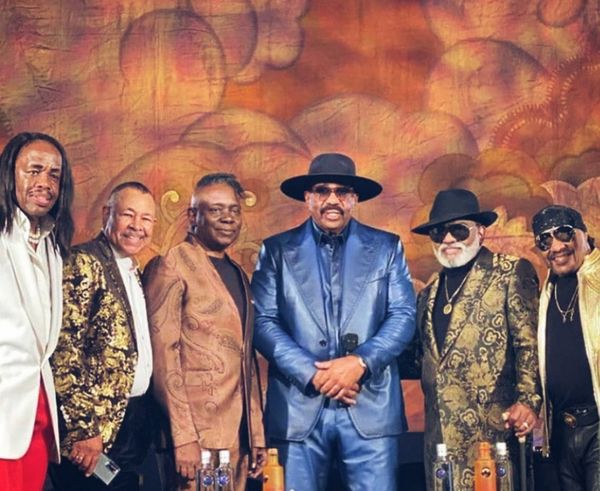 By Amoré King
Salute to Swizz Beats and Timbaland. They've been instrumental to holding us all down during the lockdown. From heated songwriter battles (looking at you Sean Garrett and The Dream). To pure Hip Hop and R&B diva throw downs. This Verzuz was much different. The ante was certainly upped this past Easter Sunday as this insta-classic was announced to be hosted by funny man Steve Harvey. The Isley Brothers and Earth Wind & Fire both have infallible discographies spanning multiple decades. In the case of The Isley Brothers, their discography spans over SIX decades! How could you go wrong?
The battle kicked off pretty slowly. These gentlemen are all sixty plus so we were okay with that. For several selections many of the fellows didn't bother to leave their seats. In fact the first 4 song choices and pace could be summarized by a familiar Black church phrase, "Take your time!" Although the first half was plagued by slow starts and grand tales of Steve Harvey's audacious adolescent escapades the second half truly shined!
After phenomenal wardrobe changes the show took off toward the heavens like a rocket! Ron Isley and his now infamous beard made the ladies swoon. Right out the gates The Isley Brothers wowed us all with powerful rendition of "Voyage To Atlantis." For The uninitiated Voyage is the pinnacle of sultry R&B soul. Earth, Wind & Fire countered with one of the greatest interludes off all time. "Beijo" is one of those songs that makes you dance involuntarily. The fight was indeed on.
Phillip Bailey's classic falsetto had its moments to shine. He had people freezing in their tracks to hear his notes. Verdine White and Ralph Johnson's stylistic crooning shined equally as bright. Ernie Isley reestablished himself as a top 5 guitarists gawd all time. Ronald Isley reminded us all that he may easily have to smoothest and most recognizable voice in R&B history. The battle lasted just shy of four hours and we all still wanted more!
This has been the Verzuz to end all Verzuz battles. New generations came to the realization that most of their favorite rap songs are derived from these senior groups. Older generations came to the realization that their music is still appreciated in 2021 like it was in 1971. And the millennials, well we came to the realization that we had the best seat in the house. Wedged between old school reanimated memories and new school new found appreciation lives something far cooler. By having it passed to us and us passing down to the next we got to have a bridge moment. That's something that sure to bring the generations closer together than Steve Harvey and Bernadette Peterson (I'm pretty sure I made that name up lol). Salute to Swizz Beats and Timbaland. You guys got it Perfected!