What's the deal with Ebbs & Flows?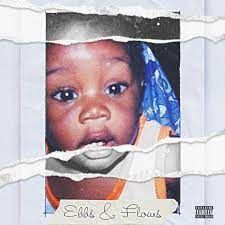 Artist: BeeDaKing  
Project: Ebbs & Flows  
Articulation: Thugelina Jolie 
Artist BeeDaKing project titled 'Ebbs & Flows' that he dropped back in Nov. 2021. He did all of the hard-work as far as production, mixing, and bar work. Which is very impressive when executed properly, that made this project so FIRE! So let's get into Ebbs & Flows.  
Ebbs & Flows is a 10- track project starting with a distorted intro titled Anointed, which leads you into a track titled Dick Gregory. A Soulful track that set the tone for the rest of the project and let you know what you're about to get into. The Whole project holds your attention through each track. Dope beat selection, the flow fit the track correctly which you have to appreciate. Joints that stood out were Handle Bidness, Upper Room, In the wrong, Preacher Man & Abrupt.  
What was super dope about Ebbs & Flows closing track titled Abrupt was how it ended like the title Abruptly. That makes you wonder if BeeDaKing had more to say. For this to be a debut album it gave a "I've been here before and I know what to do with it" level of confidence. And he followed through with it, that can be difficult to find in new artist these days.  
Sounds like maybe DJ Premier produced project with more modernized with the popular  meme soundbites. Made for a very relatable and impressive flows. BeeDaKing did deliver with Ebbs & Flows. Make sure to check it out streaming on all DSP's.  
Dope Tho Rating:  9  
Key Dope: 
Handle Bidness  
Upper Room  
In The Wrong  
Preacher Man  
Abrupt  
Dope Tho Rating System: 
1-3 Nope tho  
4-5 Needs Work  
6-7 Solid  
8-9 Heat  
10- Dope Tho Classic