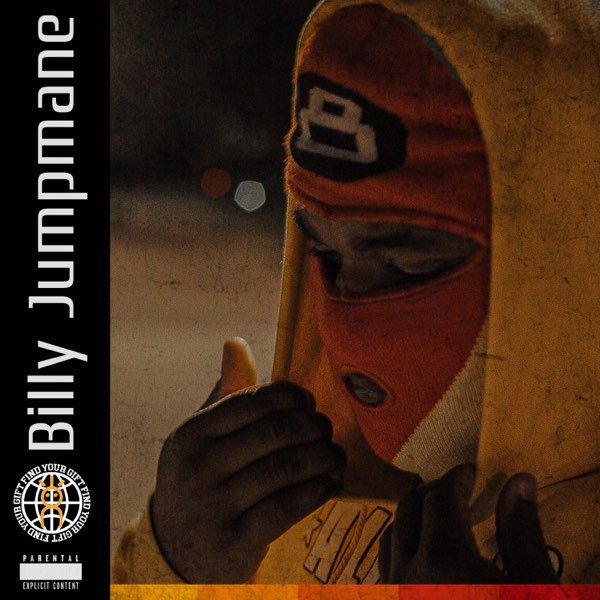 Artist:  Billy Jumpmane 
Album:  Purpose 
Articulation:  King Acklin 
Columbia, Tennessee's own Billy Jumpmane released Purpose back in December of 2020. The album consists of 13 tracks and the lead track, Mark, has Billy rapping/singing about how he's going to leave a mark on this world and we'll never forget him. Although the track seems very low energy, in hindsight it flows with the title and feel of the project, thus making it an ok opening track. Down Bad comes on and the background melody immediately reminds of Usher's U Remind Me song. Its an upbeat track that fits well with Jumpmane's rappy/singy style, the same popular flow used today by many artists. It's a vibe type song about how people, especially these chicks, want to see him down bad, but he aint having it. 
Fed Up might be the standout track on the album. With a bouncy type beat, good chorus and good feature to help the track, this one will have you bopping your head. The next few tracks aren't bad, they just seem to bring the energy down a bit and just as you think you're getting a feel of Billy Jumpmane, you're also caught up in the features. Still Here is good song, but it reminds me of another song I've already heard before. Another standout track is No Heart and this one is just Billy Jumpmane on his own finding the perfect blend of styles as he skates on this track. 
Overall, this is a solid project. The album is not bad, production is good, but its feature heavy and doesn't separate itself from the pack of other artists out today. This is not a hinderance is some cases as the style and sound is very popular, but it's also hard to know what makes you want to go to Billy Jumpmane vs anybody else. On that same note, you definitely can hear Mr. Jumpmane's music in one of these Tidal or Apple Music new era playlists. Just like the track on this album, Billy is trying to find the right Harmony for his musical balance. I would love to hear him with less features so he can properly shine. 
Bottom line and question of the day; is It Dope Tho? The answer is its cool; the project is a 6 on the Dope Tho Scale. Listen now and maybe thank me later... #DopeTho #YouWelcome 
Dope Tho Rating: 6 
Key Dope:  
Down Bad 
Fed Up 
Still Here 
No Heart 
Purpose 
Dope Tho Rating System:  
1-3 Nope Tho  
4-6 Solid  
7-9 Heat  
10 Rated Dope Tho