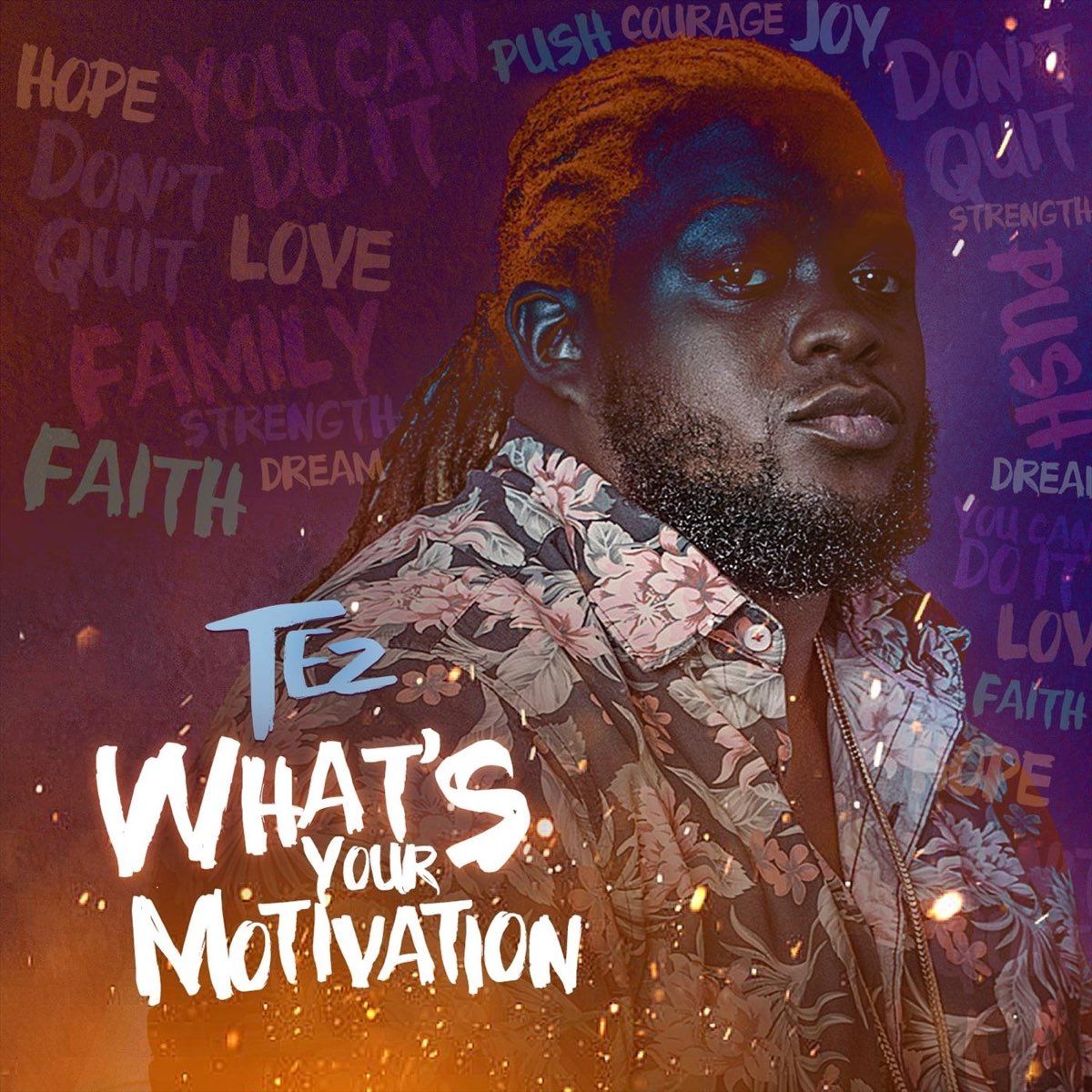 Artist:  Tez                                                                                                                             
Album: What's Your Motivation 
Articulation: King Acklin 
Louisville's own Tez of 2Deep released What's Your Motivation at the top of 2021 right before Black History Month and I'm not sure if he meant to start off BHM pushing Black Excellence, but the content of this project does just that. Tez starts the project off letting you know he's in his bag with In My Bag, and the beat here is something that sets the mood off right. Good production and Tez's melodic chorus will have you in the zone. So, if you missed the jewels dropped on the opening track then Great comes right out and smacks you with it. It's really all about being great and knowing your worth. These are the words that all our black kids need to hear each and every day. Hell, all ages can apply this to their life. This is what I mean by black excellence. Tez artistically put together a dope song here and does it again with Black Boy Joy. "They try to tear us down, but I got Black Boy Joy." Man, listen, all of us boys and Men should have Black Boy Joy and pride. Pride, be proud that you're Black. Tez definitely shows he is and this track is one for all us to enjoy.   
Now one of the last tracks on the project is BLM and if you can't figure that one out its BLACK LIVES MATTER. I think its self-explanatory here but Tez talks about all the protests going on in Louisville and across the country due to the unjust killings of all our beautiful black people at the hand of these thugs that are supposed to "protect & serve". "I'm so mad, I want to fight, want to scream, want to cry. We can't video no more. Wrong is wrong, protect my life" these are lyrics spit by Tez reflecting how so many of us across the country feel.  
I mean, this though, is only a part of the project. The other half gives you a feel of Tez himself. Tracks like Real or Fake, Mean What You Say and Truth Is shows you that Tez is who he is and that's not gonna change. Where he's at in this process called life and this music is the path, he's chosen so get with it or move on. If I had to criticize this project then maybe I would say a couple of songs could have been left off and Sasha Renee saved the Who Got It track with her feature. 
Overall, this is well put together project. I dig it. Production wise and lyrics. Honestly the biggest standout is the content of this project. Be great, stand up for yourself, be motivated. Truth is Tez thinks he's cold and that's all that matters, aint no in between. Bottom line and question of the day; is It Dope Tho? The answer is YES. The project is a 7 on the Dope Tho Scale. Listen now and thank me later... #DopeTho #YouWelcome 
Dope Tho Rating: 7 
Key Dope: 
Great 
Black Boy Joy 
Truth Is 
BLM 
Dope Tho Rating System: 
1-3 Nope Tho 
4-6 Solid 
7-9 Heat 
10 Rated Dope Tho