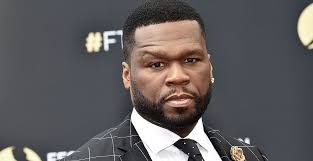 By: Bri Renee 
Curtis Jackson, better known as 50 Cent, has made the most of transitioning from Rapper to Television Producer. His production company, G-Unit Films, produced the immensely popular "Power" series and its spin-offs on the Starz network. He is now in the beginning stages of developing "Unrapped", a hip-hop talent show that will feature celebrities going head to head in rap battles. The celebrities will be coached by hip-hop legends and icons, and in the end, will be crowned King and Queen. 
This isn't the rapper's first time working with ABC, as he produced the series "For Life", which was canceled after two seasons but is available on IMDb TV and being considered for a third season on the burgeoning streaming platform. 
This news comes less than a week after 50 Cent made headlines for trolling rap legend Lil Kim's BET Awards look.