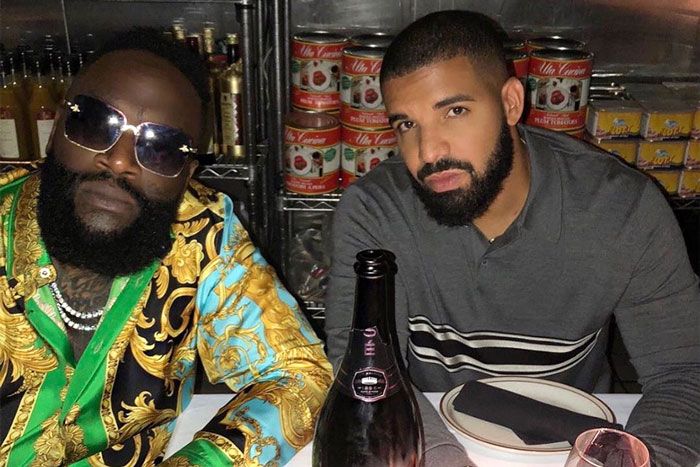 By DJ Suspence
Two of hip hop's biggest stars of the past decade, who last collaborated on "Lemon Pepper Freestyle", Drake and Rick Ross may be closer to creating the joint project that's been rumored to have been planned since 2012.  Rick Ross spoke about this topic with Complex, and specifically how the timing has been off as to why the joint project from the two hasn't come to fruition just yet. 
"Well, me and Drizzy, we may have spoken within the last 48 hours, but it's only so much I can say other than this is the closest or the realest he's ever been.  He's wrapping up his project and I'm in the same space." 
"So the timing and everything is aligning.  It's something that we really want to give to the streets, on some real shit.  So, it's looking real solid.  That's the most I can say." 
The 'Biggest Boss' and the '6 God' have routinely collaborated on records like "Stay Schemin", "Money In The Grave", and "Diced Pineapples".  Hopefully they're able to give the fans what they want sooner than later.