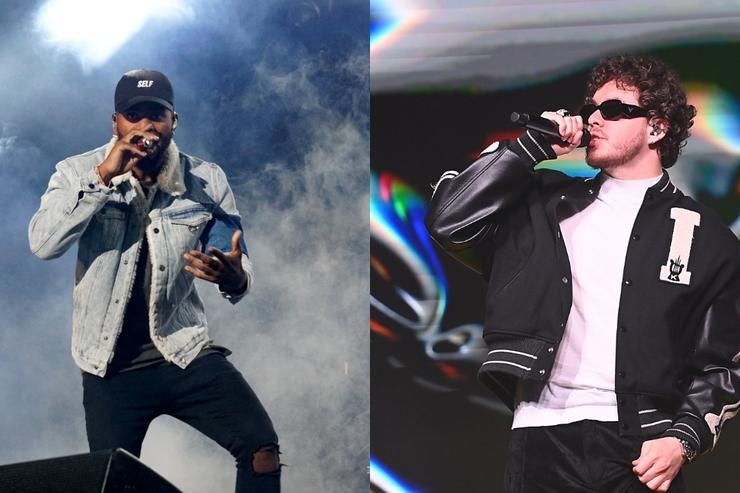 BY: King Acklin
Louisville (KY) has never lacked for talent, but at times it seemed like the light never shined bright enough or long enough on the city. Over the last few years though, it seems like the light has been brighter. Louisville stars like Jack Harlow, EST Gee and Bryson Tiller have blown to national fame shining more light on the music scene than has been seen in years (if ever). 
With the success of his debut album, That's What They All Say, Jack Harlow recently reflected on Tiller being an inspiration and a possible joint project from the two artists that was previously discussed. In a Complex cover story on Harlow, the writer spoke with Tiller about the collab project that hasn't happened yet. Tiller states, "We never got around to doing it, just because I wasn't in the right headspace, But I think now, if [he] and I linked up, it would be super dope. We definitely have to make something happen in the future."  
The pair previously collaborated on 2019's "Thru the Night" from Harlow's Confetti mixtape and then again on "Luv Is Dro" from his debut album. The latter features another Louisville Legend, the late great, Static Major. Jack discusses his admiration for Tiller, stating, "Bryson Tiller comes out. I'm in awe. I'm inspired. And I'm totally jealous. And I'm just like, 'Oh my God, this guy got it.'" 
Sounds like the pair are up for the collab project now. Are you interested in a joint project from these two Louisville artists?