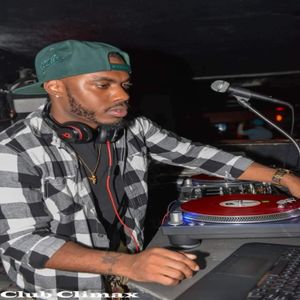 #1 How did you start djing? 
My homie opened a club up and told me I should try it being that I always had all of the new music. 
2 Do you prefer vinyll or the new school digital way of djing? 
New School for me respect to the OG's but I'm not carrying crates of vinyl around lol 
#3 Who's your favorite Dj of all time? 
DJ Jazzy Jeff 
#4 how do you feel about mixtape series? 
If you're going to do it make sure it's something different and original to spark ppls interest. 
#5 What is The Niceboyz? 
My entertainment brand..started with two of my boys that rap. 
#6 How do you keep up with all this stuff you have going on? 
Just staying focused, organized, and mentally motivated. 
#7 You like your woman "Slim Thick" or "look at the wagon she's dragging"? 
Lil mix of both 
#8 Favorite album of all time? 
Get Rich or Die Trying 
#9 Album of the year? 
Ask me again in December lol 
#10 Can we expect any rap verses from Dj Neph in the future near or far? 
Lol I doubt it 
11 How do you feel about the current State of music in NC (Hip Hop and R&B)? 
It's in a good space. A lot of talented ppl that are starting to get noticed lately. 
#12 what state has the best music scene right now to you? 
As of right now...Georgia and North Carolina 
#13 What's next up for you? 
Continuing to build the brand...websites, music production, and more otw 
14 Mike, Kobe, or Lebron and why? 
Mike of course...he's the goat 
#15 What's the best way to for artist to reach out to you? 
My personal #, email, or social media 
#16 Who is the GOAT rapper?
Jay-Z
 
#17 Kendrick Lamar or J. Cole ?
Cole
 
18 What's something you'd like to see from indie artist in NC and indie artist in general? 
Just branding and staying true to theirselves and crafting a unique sound. 
#19 Favorite Childhood cartoon? 
Dragon Ball Z 
#20 Childhood TV crush 
Megan Good 
#21 What is a key of wisdom that stuck with you that you can share with the Dope Tho audience? 
Always stay true to yourself and be consistent in your craft.